Alcohol Ink mono prints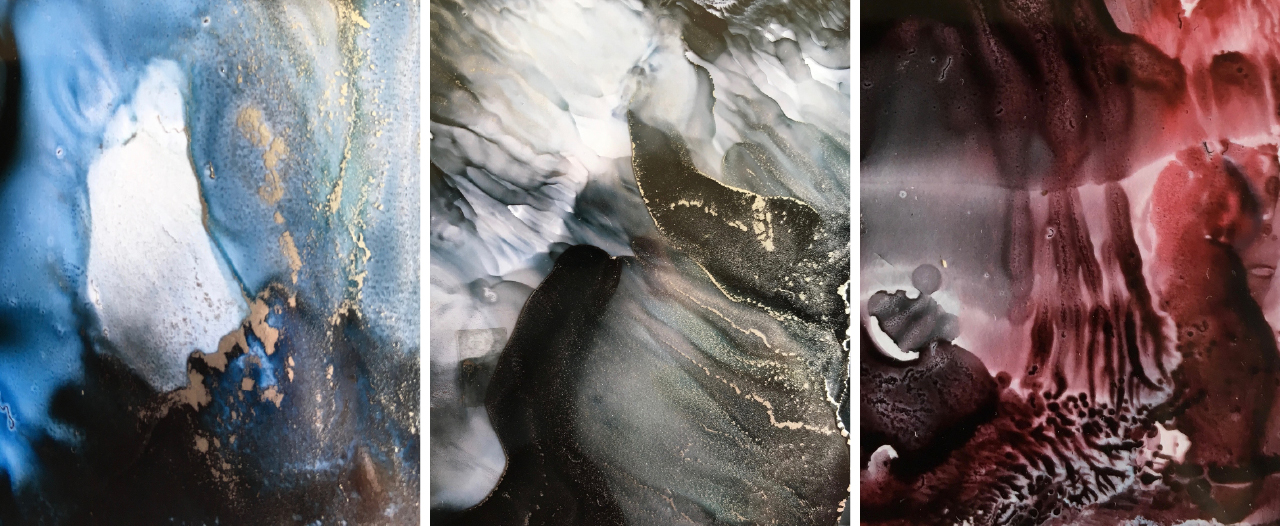 I was lucky enough to get my mucky paws on a box full of alcohol inks , which was obviously very exciting. I sat eyeing them for a good hour contemplating the myriad of possibilities and then, deciding not to get bogged down by too many thoughts, I set about wielding them willy nilly.
Alcohol inks are great to work with, they are acid-free, fast drying and transparent inks which are formulated to sit beautifully on non porous surfaces.
These mono prints gave me a brilliant opportunity to sally forth and create, free from any prescribed notions. What bliss.
The result was a studio that looked like a small, yet devastating coloured tornado had blown its way through. I am not a tidy worker when I am enthused with the beauty of colours swirling together.