Clay tiles for collage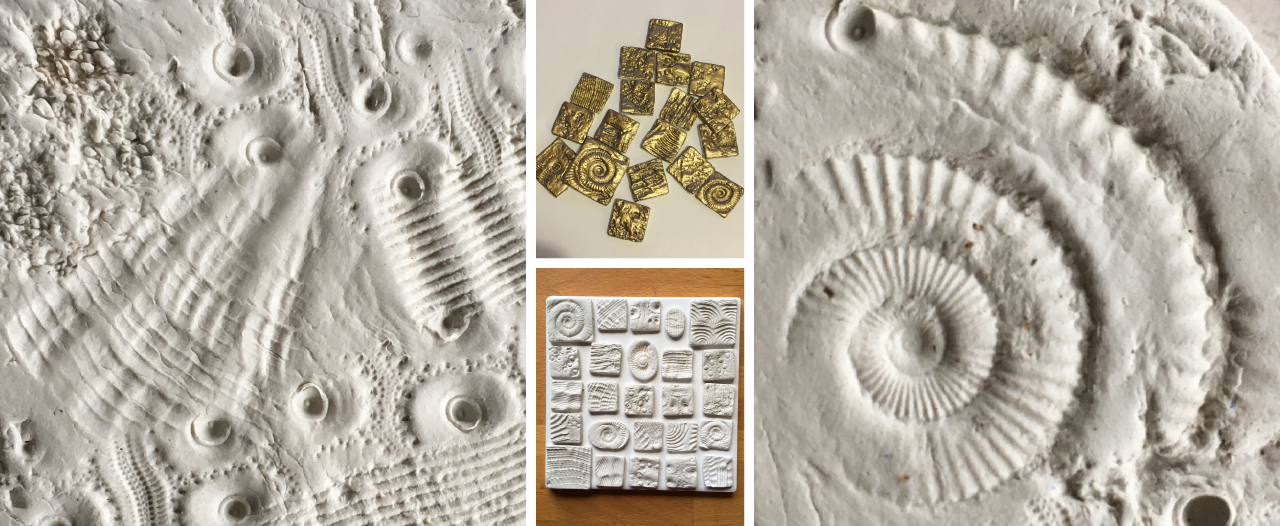 My natural instinct to collect precious things has always been something of an affliction but it really started to get a little out of hand after I visited Lyme Regis. Here, my focus became very firmly obsessed with fossils, and I began to collect anything I deemed worthy of my special collecting shelf. I was able to extend this ferreting and foraging with a trip to Whitby. Both destinations are wonderful places which have special family memories for me.
It was because of this that I wanted to make something for me from my collected detritus, in some way my own personal shine to my family and certain memories. I had no clear idea of what I wanted to produce which is quite normal for me, so off I went, caffeine fuelled and raring to go.
I wanted to make something permanent and tangible for myself from the fossils I collected. Using the interesting textures of my precious heist, I embedded the shells and fossils into clay to make impressions and patterns. They merged and mixed, in the same way that my memories did, layer upon layer. Having done this they were cut these into small square tiles and other shapes so I could then use them in collages and other decorative pieces.
Clay is such a lovely medium to work with. You can directly connect with it with your hands, in turn which is an immediate extension of your thoughts. Your fingers shape and nurture, bring not life an object.