Case Bound Books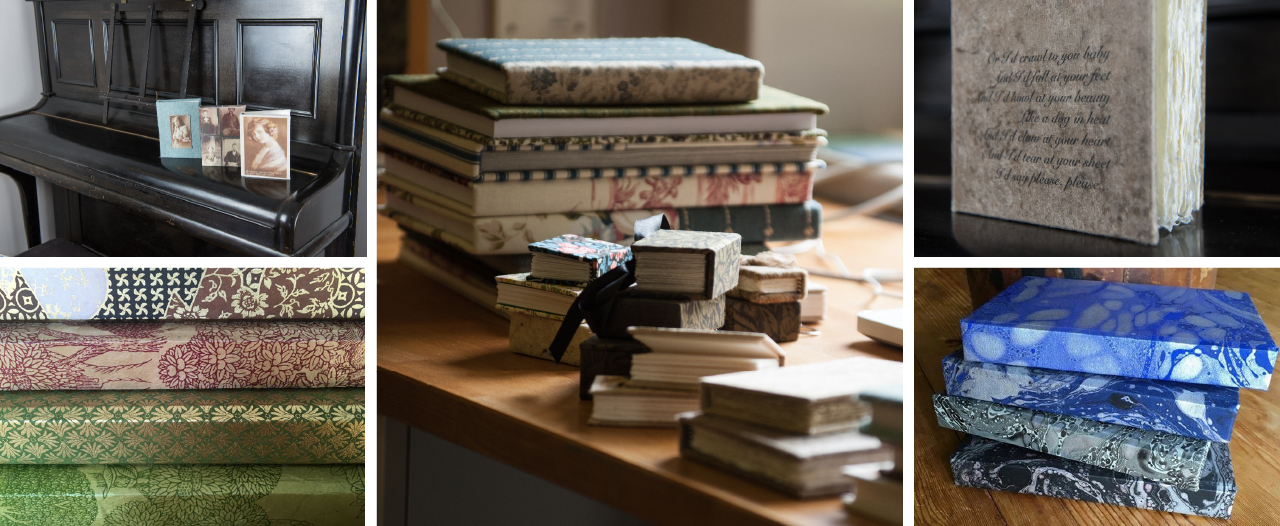 The first book I was ever taught to make was a case bound book. At the time I thought it looked impossibly complicated to make, but like anything of course, once you know how to do so it is far more straightforward. I remember being exceptionally pleased with myself though and waving the book under the nose of anyone who made the mistake of stopping to talk to me. This first book was taught to me by a lovely artist who held a day class at her home in Gillingham and this was the spark that ended up with me going to college in London to do a Book Arts Post Graduate course.
The course at the London College of Communication was just brilliant. During the bookbinding course I learnt several methods of binding, both historical reproductions and also more modern interpretations, book structures and methods of stitching. It was such a joy to be surrounded by like minded people who were all investigating a relatively new medium to us.
The really exciting thing about learning new methods of bookmaking is that you are then immediately struck by the possibilities of new projects. For me this is one of the really exciting parts, when the head sparks begin to fly. The beauty of case binding is that once you have learnt the method you can then see how far you can take it. It is really good fun to play around with different materials rather than using book cloth to bind or regular paper for the inside pages. I have seen books made by really talented artists that use materials such as locally sourced stone and foraged wood.