Writing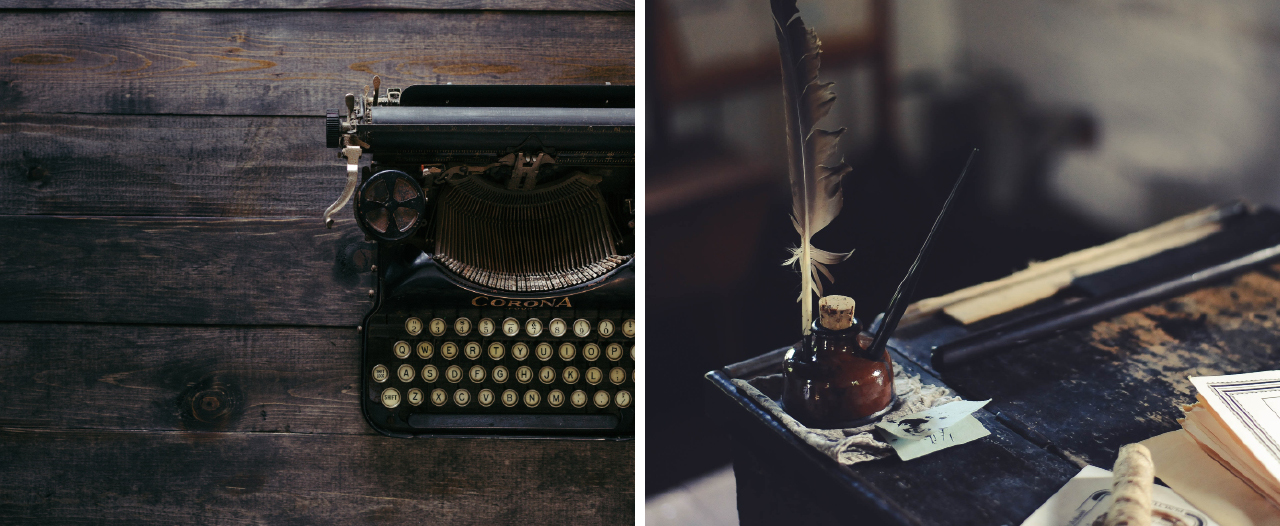 I have always written, as far back as I can remember but it is only recently that I have felt more comfortable for it to be seen by others. I have written prose to accompany prints in editions of books I have made and have always produced journals, short stories and poetry. When I say all of this it sounds rather grand but in all honesty it presents itself as a huge jumble of words that just seem to appear unbidden and insisting. I have no idea why. All I know is that I feel much better afterwards and use it in some way to try and untangle and battle my way through my thoughts. It is essential for me.
Alongside the usual bits and pieces, I am currently writing a blog with entitled Elsie Spindle Hound, freewheeling fantasist extraordinaire, which documents the musings and mutterings of my beloved Lurcher, Elsie Esme Weatherwax Webb. As translated by myself naturally.
ELSIE ESME WEATHERWAX WEBB

I offer you all my fondest and sincere greetings! You will find this blog – my first blog I may add – a place to read my houndly observations on life.

I am many things. I am a bit of an enigma I like to think. I have an uncanny flair for the dramatic and ridiculous and I am happy to hold my paws up to being a free wheeling fantasist.

Most of all though, I am a hound.

Spindle hound.
I bound across the stage, towards the bright lights beckoning me forward. I am here! The hound has arrived! As you can see I am a shy little mite.

My past is something of a mystery, especially to me. Now and again memories come fleeting back, the whiff of the greasepaint and sawdust of the circus years, the smell of red tape and treachery in whitehall, and best of all the sweet aroma of my dearest Rudolph, my paramour, at the Bolshoi Ballet.

I have made the momentous decision to embrace technology with all four paws and to dive into the torrid world of interwebbing my thoughts.

Voyage on with me my friends, voyage on!